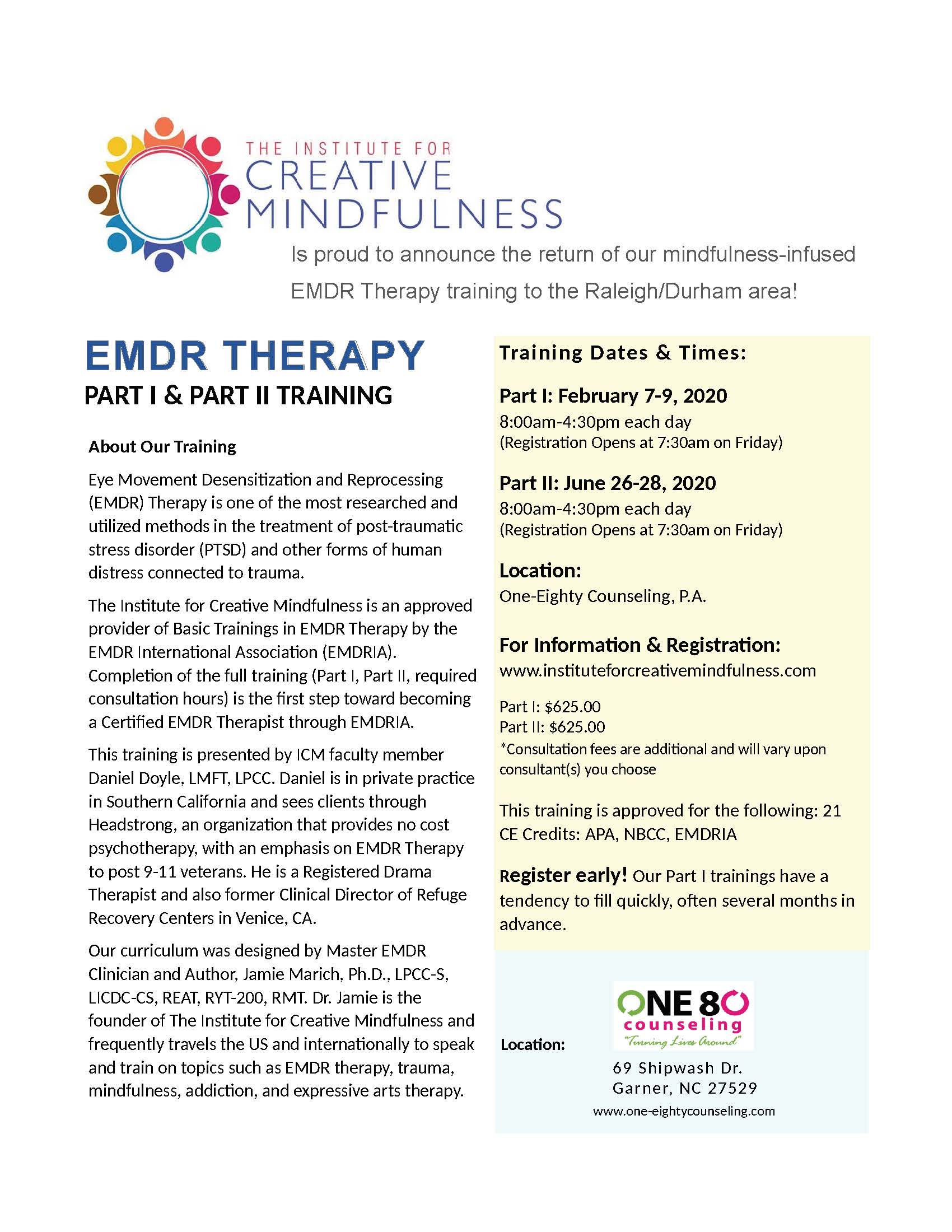 Expressive Arts Training with
Dr. Jamie Marich coming to the
Raleigh, NC area.
To register, click here.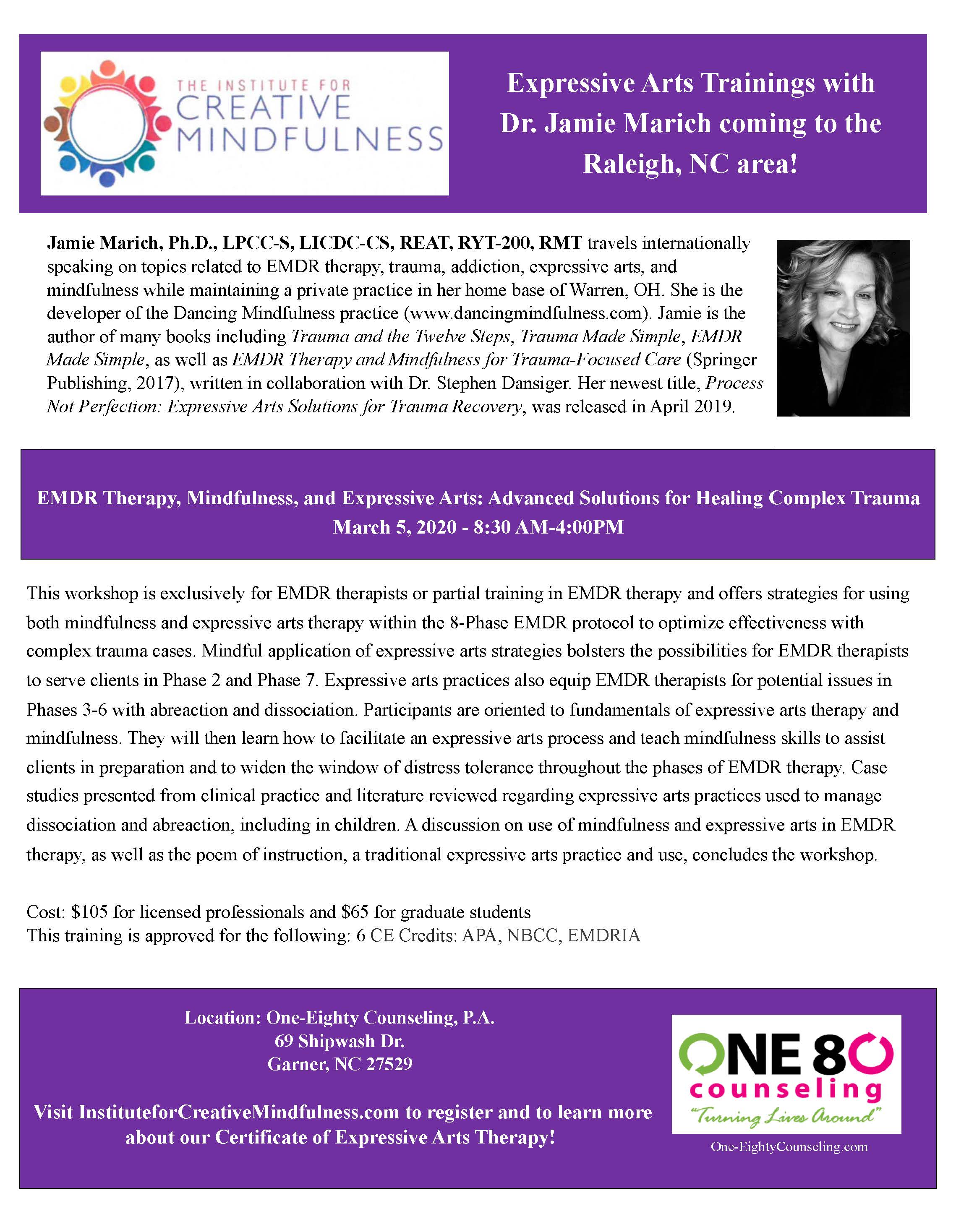 Trauma-Focused Approaches to Meditation, Breath Work, and Yoga-Based Somatic Movement in Clinical Settings: A Program of Yoga Unchained
There are a limited number of scholarships for this event. See the registration website for details: click here.
Questions: support@instituteforcreativemindfulness.com