Be Broken Together
by Michael Garner, M.A., LMFT
Over the last few weeks we have been hearing a lot of stuff about the Ashley Madison hack. This has sparked many conversations regarding the surprising names that have been found on that list, the most notably being Josh Duggar. Nearly everyday I hear of broken individuals and broken families because of extra-marital affairs, pornography, lying or a countless other ways that men and women are unfaithful to each other. In the past month alone, I have met with countless couples who have been married for years, have children, and even have a successful career, however, still feel like they are broken … alone.
When things get difficult at home, we often have no real close friends or families we believe we can talk to. Now, I understand some of this may have to do with keeping up a reputation, however, I also understand in today's world of social media, relationships have grown to become superficial. It is not uncommon to hear a husband or wife share that they feel they are unable talk to their spouse about their struggles because of their own broken relationship.
In today's world of total chaos, we must have someone we can turn to when things get difficult. However, when we look around, we quickly realize no one person really has all the answers. We are left struggling … alone. Instead of putting on the mask of superficiality and pretending we have it all together, we should learn to be broken … together. Turn to our spouse, regardless of the issues we are facing and be a team and face the obstacles … together.
Join me, share, and follow this blog as I share things I learn in my own journey or as I walk with others through their journey that relate to the complexity of marriage and family.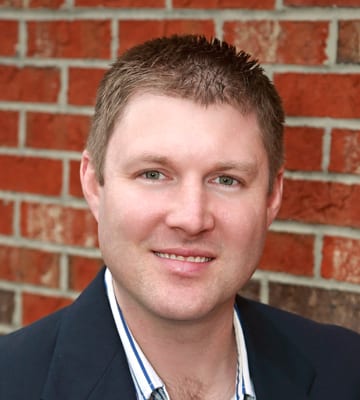 Michael Garner MA, LMFT
is a Licensed Marriage and Family Therapist (LMFT) as well as a Distance Credentialed Counselor (DCC). The Distance Credentialed Counselor identifies professional counselors who are specifically trained in delivering traditional counseling through technological means including video chat and more. Michael earned his Master of Arts in Professional Counseling from Liberty University and his Bachelor's degree from Southeastern University.Read More
Managing your Mental Health in a Pandemic By Sarah R. Coates, LCMHC, NCCWhen asked to write about navigating your mental health in the COVID pandemic, I found myself confronting my own fears, doubts and uncertainties.  It's all we've been talking about since March....
read more
All therapists at One-Eighty Counseling, P.A. are contractors and the information and opinions posted in each individual therapists' blog, is the expressed professional and/or personal opinion of that therapist. One-Eighty Counseling, P.A. does not endorse any specific opinion and is not responsible for the professional and/or personal opinions of the contractor/individual therapist