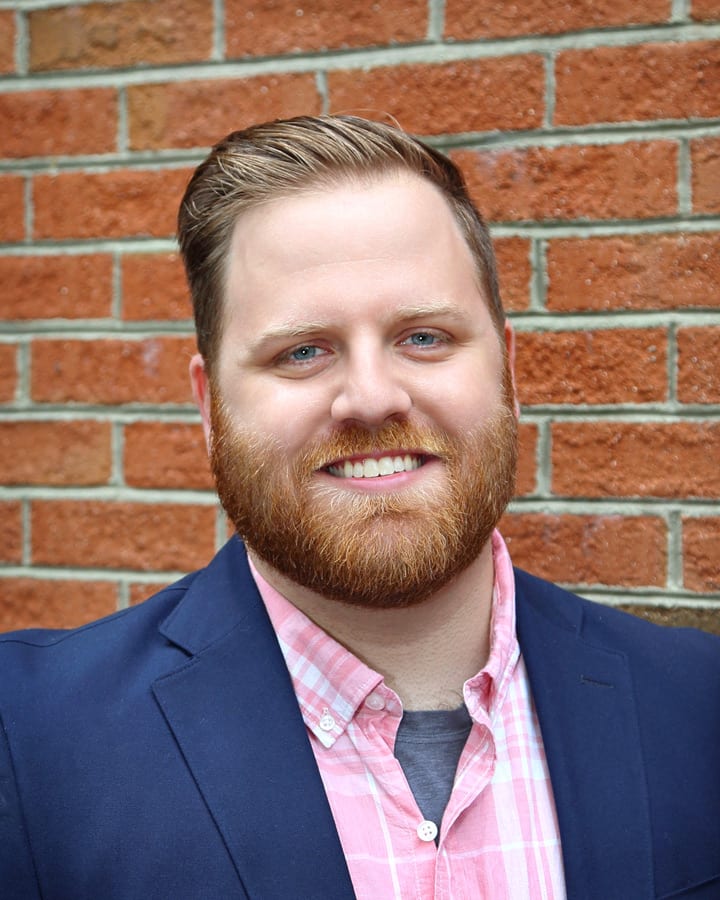 Cory Clark
M.ED, LPCA, NCC
Aetna, BCBS, Medcost
is a Licensed Professional Counselor Associate (LPCA). Cory holds a Bachelor's degree from the University of North Carolina at Chapel Hill, where he graduated with honors in Psychology. After graduating from UNC, Cory spent several years in Asia as a behavior therapy consultant, working with children with externalizing behavior issues and associated diagnoses, such as ADHD, Oppositional Defiant Disorder and Autism Spectrum Disorders. ?After living abroad, Cory went on to earn his Master's degree in Clinical Mental Health Counseling from North Carolina State University. He is currently earning his doctoral degree in Counselor Education at North Carolina State University, with research interests in the areas of behavior and aggression in adolescents and barriers to mental health counseling across multicultural populations.
Read More
Cory has over ten years of experience working with a variety of clients but especially children and families. He has worked with children from preschool age through early adulthood. Cory's love for serving children and families stems from his early experiences as an early childhood educator where he realized how deeply he could connect with children on an individual level. Cory believes that kids can intuitively sense the genuineness and level of comfort an adult has when interacting with them?and Cory has had a natural rapport with kids for as long as he can remember.
Cory's passion is serving individuals across the lifespan in the areas of behavior issues, developmental disorders (ADHD, ASD, etc.), family and parenting issues, mood disorders, anxiety, relationship issues, life transition dynamics, personality disorders, trauma, abuse, self-esteem concerns, social skills issues and school issues.
When working with clients, Cory uses an eclectic approach that is adaptable to match the needs of each individual person. His approach tends to be person-centered in nature, with a focus on empowering clients to take control of their lives and find meaning in the journey of finding their better selves. Although he is naturally humanistic in his techniques, he draws from other modalities to fit the needs of certain clients, such as behavior therapy (especially with young children), family systems therapy, dialectical behavior therapy (DBT) and existential therapy. As a former early childhood educator, Cory offers a unique perspective and expertise for potential clients who are looking for support with children and with school related challenges. Additionally, Cory is researched-trained in many childhood assessments including (but not limited to) the Autism Diagnostic Observation Schedule (ADOS), Wechsler Intelligence Scale for Children (WISC), the Child Behavior Checklist (CBCL) and the ADHD Rating Scale. He can assist families and parents in understanding and using these types of assessments to guide therapy goals and treatment.
Cory lives in Cary with his amazing wife, young son, and his two dogs. They love traveling, hiking, trying new foods and enjoying good movies together!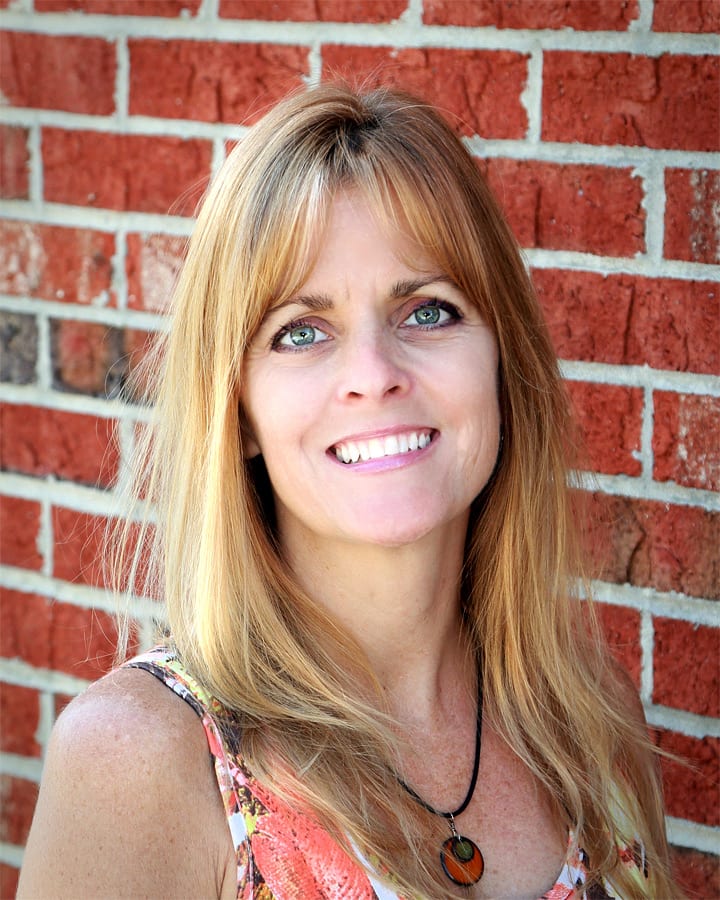 Julie DeFalco
MSW, LCSW
Aetna, BCBS, Medcost, Cigna, UHC
is an accomplished psychotherapist who is trained in Dialectical Behavior Therapy (DBT) and play therapy. As a Licensed Clinical Social Worker with over 20 years experience, Julie has a natural affinity for working with all types of clients, and she is very culturally competent. She believes clients need positive affirmation and empathy along with guidance to learn how to make healthy choices for themselves. She strives to help clients develop into happy, productive members of society. Julie takes a client-centered approach, combining cognitive-behavioral techniques with psychodynamic, insight-oriented therapy. Counseling is tailored to each client's individual needs and preferences.
Read More
Julie is experienced in providing individual and family therapy. Her specialties include adolescent development, parenting training, and treating mood disorders (depression, anxiety and Bipolar Disorder). She helps parents understand what's to be expected with ?normal? adolescent development and what might indicate a problem. She is adept at helping children and teens understand the motivation for their behaviors and teaching them more positive coping skills and healthy emotional expression. In conjunction with this, she helps parents learn how to set appropriate limits and to encourage positive behaviors.
Other treatment areas include grief, sexuality issues, ADHD, anger management, and eating disorders.
Julie holds a Master's Degree in Social Work from Loyola University Chicago and a Bachelor's Degree in Psychology from Southern Illinois University. Julie is available to provide community lectures and trainings on Communicating with Teens, Parenting Teens, and Teens & Technology.
Jodi Engelstein
LPC, LMHC
Aetna, Self Pay
Jodi is a licensed professional counselor (LPC) in the state of North Carolina (License #10919), as well as a licensed mental health counselor (LMHC) in the state of Florida (License# MH16580). She holds a Master's Degree in Mental Health Counseling from Nova Southeastern University and a Bachelors Degree from Boston University.
Read More
She has assisted and encouraged many during her 27 + years as a contributor in the mental health field.  Those included have been children, adolescents, families, couples and adults.  Jodi has fostered these populations in an array of different settings including homes, schools, offices, residential treatment facilities, hospitals, courts, and through telehealth/online platforms.
Jodi has seen these clients for help with symptoms and or behaviors associated with depression and mood disorders, anxiety, stress, ADHD, grief and loss, trauma, low self-esteem (associated with experiences occurring in childhood), anger management, sensory dysregulation/dysfunction, chronic mental health issues, etc.
She utilizes a holistic, client centered, strength-based approach when working with those who seek treatment. Jodi draws on many different therapeutic theories and strategies to facilitate the growth and change that clients may need at the time they are seeking assistance. Her background aligns with evidence- based practices that incorporate Cognitive Behavioral Therapy (CBT), Multi-Systemic Therapy, Solution-Focused Therapy, Behavioral Therapy and Management, and Person-Centered Therapy.
She also advocates for evidence based -interventions with a focus on  mindfulness, meditative-deep breathing/and other stress/systematic desensitization techniques, exposure response prevention interventions,  art therapy/ play therapy practices, all types of homework including goal specific/ behavioral experiments and thought records.
Jodi also emphasizes the importance of the therapeutic relationship (Counselor… Client).  It is the cornerstone and the foundation of which everything else in therapy is based upon.  She will always make sure it is grounded in unconditional positive regard, respect, and empathy. She will actively listen to you, your story, your thoughts, your feelings, your reactions, with acceptance and validation.  She will strive to mentor, support, and guide you with direction and purpose, while pivoting toward the goals that her clients are working toward. Those goals will always stand as the building blocks for the work to be done in therapy.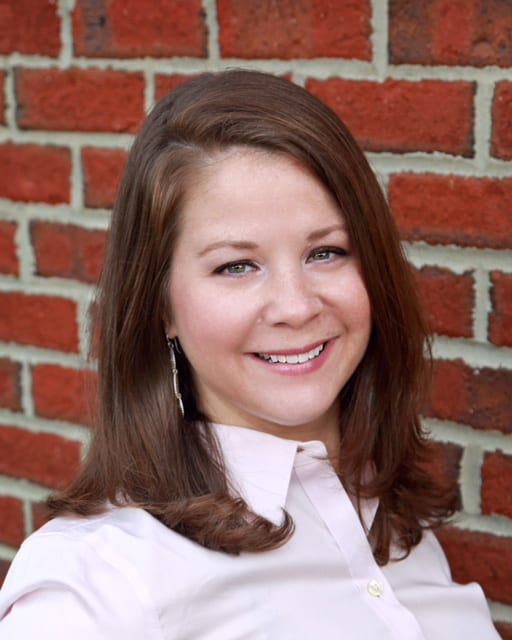 Heidi Fox
MA., LPC
Aetna, BCBS, Medcost, Cigna, UHC
received her Master's Degree in Clinical Counseling from Colorado Christian University in Lakewood, CO, and Bachelor Degree from Appalachian State University. She is a Licensed Professional Counselor (LPC) with over nine years of experience serving various populations in Colorado and North Carolina. Heidi has trained and worked in a wide variety of settings with a diverse clientele in both inpatient and outpatient settings. She specializes in treating adolescents and adults who are facing depression, anxiety, self-esteem and relationship issues, and self-harming behaviors. Heidi works with families to repair relationships, enhance parenting skills, and improve family functioning and dynamics.
Read More
Heidi strives to thoughtfully shape the therapeutic experience to each client's specific needs and implements an eclectic approach to therapy. She is trained in Cognitive Behavioral Therapy (CBT), Multi-Systemic Therapy (MST), and Motivational Interviewing. She often uses Mindfulness Based Cognitive Therapy, which can include grounding and mindfulness, stress-reduction, breathing techniques, bodily and emotional awareness, and overall mind-body health. Heidi is passionate about using a strengths-based approach to help clients achieve their potential, reach their goals, and find hope along their journey. At some point everyone struggles, and she firmly believes that by therapeutically and non-judgmentally coming alongside her clients and meeting them where they are, facing obstacles together can provide hope, empowerment, and healing. When requested by the client, Heidi is happy to offer faith-based Christian and spiritually integrated counseling.
In her free time, Heidi enjoys spending time with her friends and family, volunteering at her church, and is a Guardian Ad Litem for children in the foster care system in Wake County.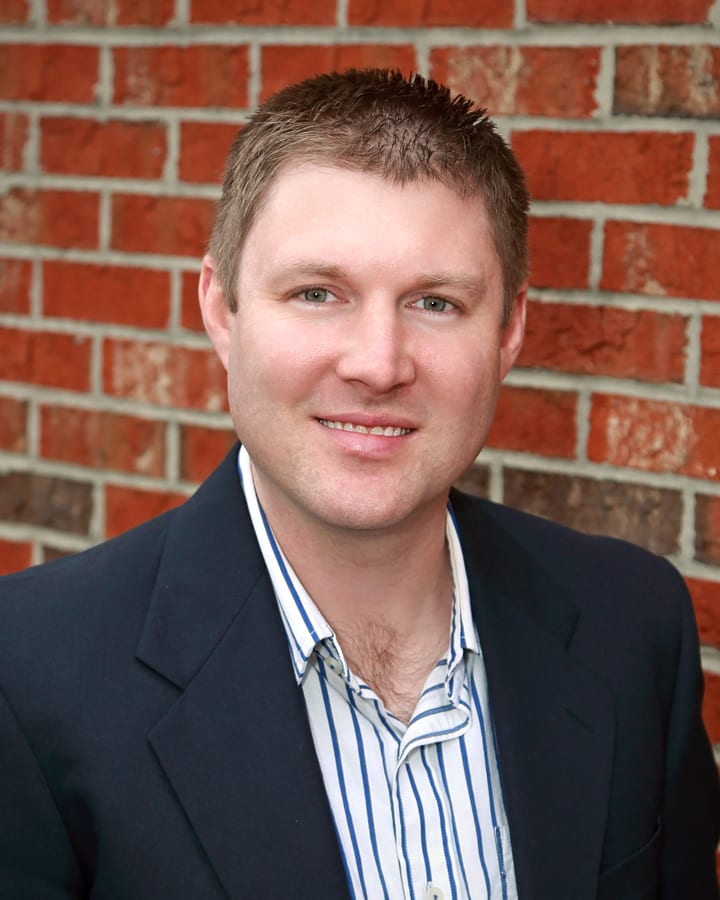 Michael Garner
MA, LMFT, DCC, LPC
Aetna, BCBS, Medcost, Cigna, UHC
is a Licensed Professional Counselor (LPC), Licensed Marriage and Family Therapist (LMFT) as well as a Distance Credentialed Counselor (DCC). The Distance Credentialed Counselor identifies professional counselors who are specifically trained in delivering traditional counseling through technological means including video chat and more. Michael earned his Master of Arts in Professional Counseling from Liberty University and his Bachelor's degree from Southeastern University.
Read More
Michael specializes in marriage and family therapy, including helping couples and individuals navigate relationships, parenting, blended family, communication and high conflict. He has extensive experience working with adolescent and parenting issues. His background includes nearly 15 years working with adolescents and their parents in several community organizations, which has provided him a great understanding of family, marriage, and parenting dynamics. Michael primarily uses Cognitive Behavioral Therapy (CBT) as well as a Family Systems approach when working with family and parenting dynamics. Michael is also a trained facilitator for PREPARE/ENRICH which is an assessment designed specifically for couples to explore and strengthen their relationships. Having served in a pastoral role in a church for several years, Michael is able to offer Christian counseling to those who request a Christian perspective or those who desire to integrate their faith.
Michael works hard to create a strong therapeutic relationship in which he comes along side of the client to help establish goals that will encourage him or her to grow into the individual they want to become. Michael is available to provide individual, couples, or family therapy covering a variety of topics such as anxiety, depression, anger, family issues, parenting skills, relationship issues, behavioral problems, men's issues and much more.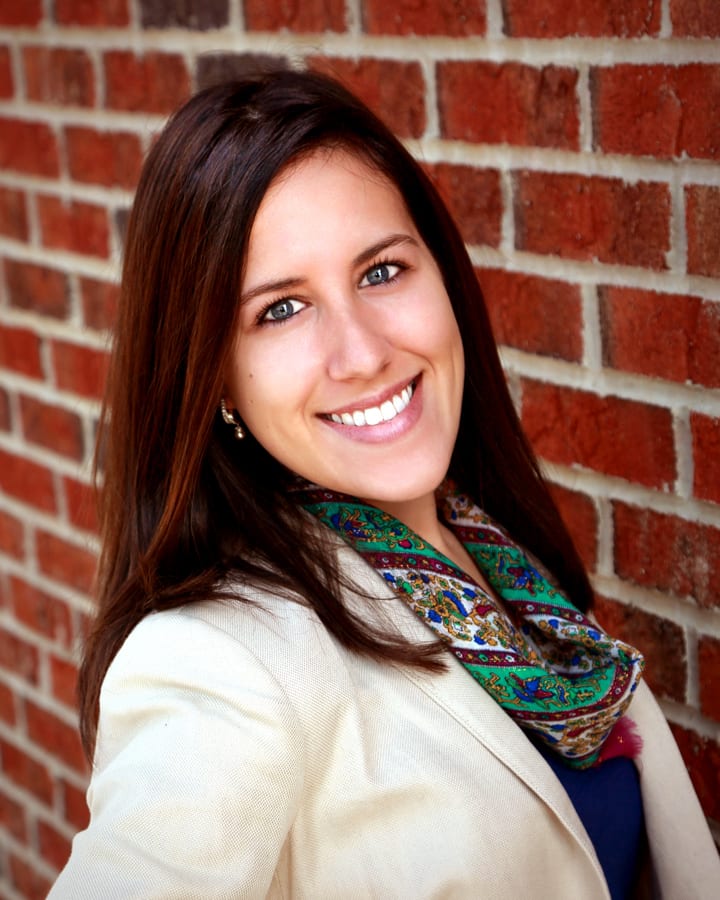 Hannah Guffey
MA., LPCA
Aetna, BCBS, Medcost, UHC
is a Licensed Professional Counselor Associate. Hannah's bachelor degree is from the University of Mount Olive where she graduated with honors in Clinical Psychology and then went on to earn her Master's degree from Campbell University in Mental Health Counseling. Hannah has worked with One-Eighty Counseling for over three years in an administrative role, while completing both her undergraduate and graduate internships with the practice.
Read More
Hannah's passion is working with adolescents and adults in the areas of mood disorders, anxiety, relationship issues, separation and divorce concerns, anger management, ADHD, women's issues, self-esteem, life transitional dynamics, and work stress. She also thoroughly enjoys working with adolescents and young adults on transitions to high school or college.
Hannah is pursuing a certification in Sports Psychology Coaching. She has been an athlete since the age of 7 and continued athletics all the way through college. She successfully works with athletes through the various stages and stressors that may arise from balancing athletics, academics and other life demands of the individual.
When working with her clients, Hannah uses an eclectic approach suited to each individual for achieving the client's best possible outcome. She may incorporate cognitive behavioral therapy (CBT), solution-focused therapy, and utilize a Person-Centered approach. If requested, she can also provide Christian Counseling.
Hannah has also enjoyed volunteering at Cherry Hospital in Goldsboro, her church, and has completed previous internships with Family Works Psychological Center.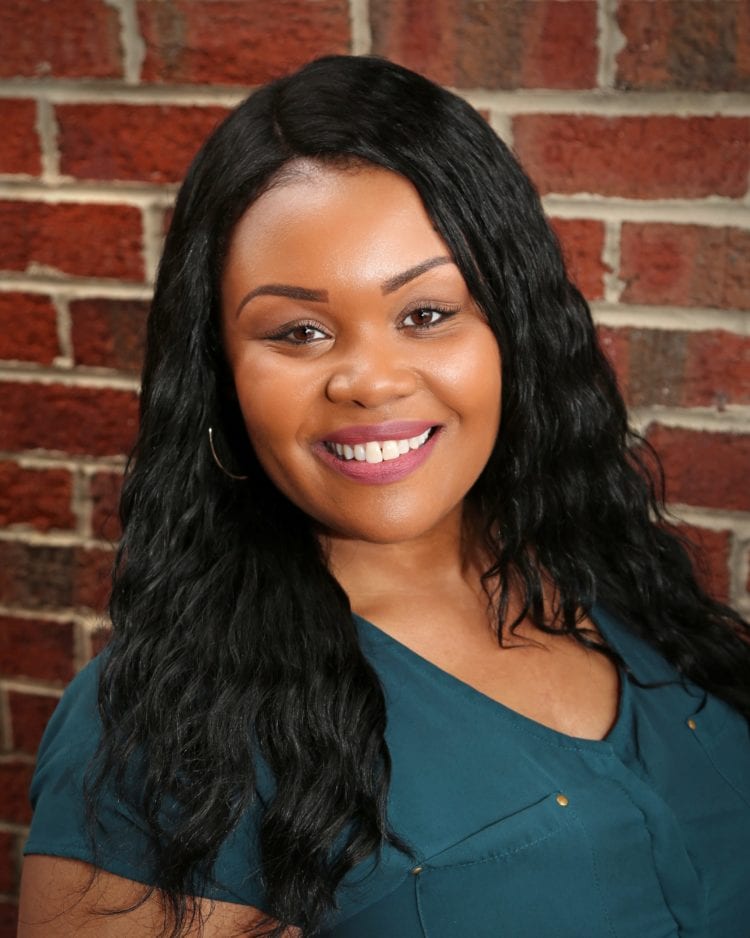 Shalandra Hollins
MS, LMFTA, LCASA
Aetna, BCBS, Medcost
Shalandra is a Licensed Marriage and Family Therapist Associate (LMFTA) and Licensed Clinical Addiction Specialist Associate (LCASA). She completed her Master's Degree in Marriage and Family Counseling/Therapy at Capella University, a CACREP and COAMFTE accredited program. She earned her Bachelor of Arts degree in Sociology from the University of North Carolina at Chapel Hill.
Read More
Shalandra has experience serving diverse populations of various socioeconomic statuses, backgrounds and cultures. She has worked in various clinical settings including non-profit agencies, community-based mental health and hospital settings. Shalandra provides assessment and treatment for individuals struggling with depression, anxiety disorders, self-esteem, mood disorders, life transitions and substance use disorders. She has specialized training in marital and family therapy and is also a certified PREPARE/ENRICH facilitator. Shalandra provides pre-marital counseling and couples counseling where she works with couples to navigate the challenges and triumphs that may impact relationships. Shalandra has a passion for working with young adults, women and families impacted by divorce and separation and individuals navigating the challenges of single parenting, dating and relationships.
Shalandra believes that individuals are inherently capable and have resilience and strength within that therapy can help them to pull from and to utilize in meaningful ways. She uses a collaborative approach tailored to meet the specific needs of each client. Shalandra incorporates the use of family systems modalities, Cognitive Behavioral Therapy, Solution-Focused Therapy, Motivational Interviewing and substance abuse specific modalities. She offers Christian and faith-based counseling upon request.
Shalandra is passionate about the work she does and strives to build trusting therapeutic relationships with her clients. Shalandra offers a warm, comforting, non-judgmental environment where clients can feel safe to navigate obstacles and to overcome difficulties to facilitate healing, growth and change to not only live, but to live well.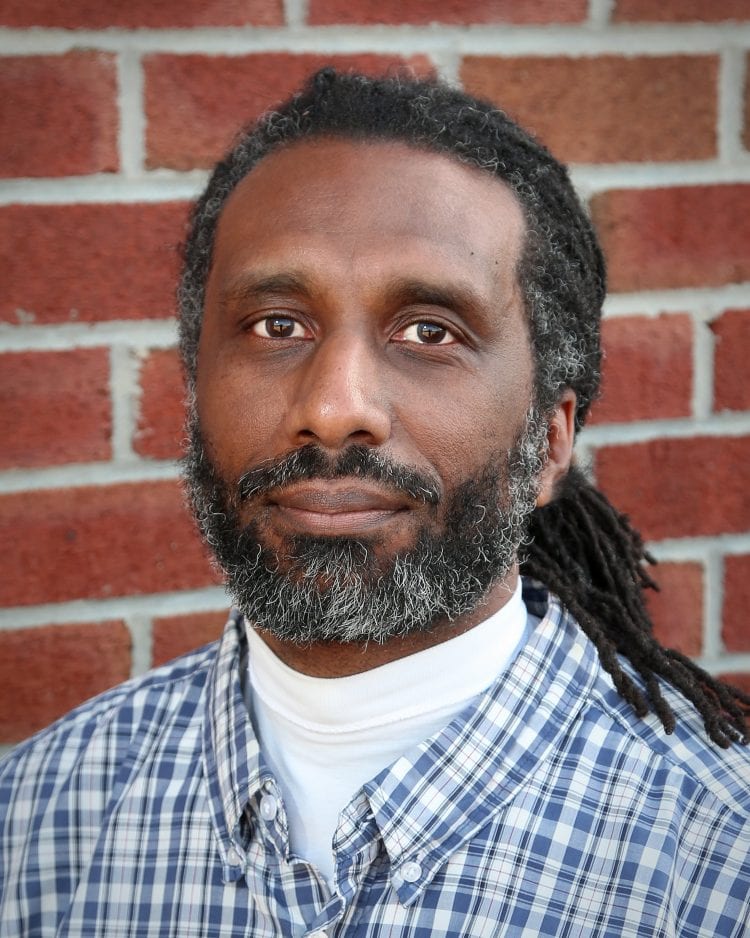 Olatunde Howard
MA, LMFT
BCBS , MedCost, Aetna
Olatunde is a Licensed Marriage and Family Therapist Associate. He graduated with honors from Pfeiffer University in North Carolina, a COAMFTE accredited program, with a Master of Arts in Marriage and Family Therapy. He obtained a Bachelor of Arts in Music Composition with honors from Morehouse College in Atlanta, Georgia.
Read More
Olatunde works with individuals, couples, and families on a variety of issues including: pre-marital counseling, parenting difficulties, relationship distress, infidelity recovery, anxiety, depression, and anger management. He offers Christian and spiritually integrated therapy upon a client's request. Olatunde has worked with children and adolescents in families experiencing significant emotional distress from a trauma informed and focused approach. He has also worked with children and adolescents experiencing Eating Disorders. Olatunde uses Motivational Interviewing and an integration of family systems approaches. At times he may draw on Structural Family therapy, Reality Therapy, Bowenian Family Therapy, and Kempler Experiental Therapy. All of these models have components of individual, couple and family therapy. He will tailor his approach to the specific need of each client. Olatunde has received training in ESFT (Ecosystemic Structural Family Therapy) and Trauma Focused Cognitive Behavioral Therapy (TFCBT).
Olatunde loves to think and connect deeply, creating life-changing bonds of mind and spirit. He likes to explore the most intimate connections possible between people–particularly for individuals and couples. He believes that the deepest issue, need, and goal people have is to connect intimately and completely with at least one person. Olatunde believes people want to fully know themselves and be fully known by at least one person. He believes therapy may be the first experience of this for some; but that it shouldn't be the only or last experience. Olatunde helps clients find their truest identity and intimacy–first in, then beyond therapy.
The most helpful specialty Olatunde has is therapeutic empathy: the ability to listen actively and skillfully. But he believes listening alone does not create the life-changing bond or life skill needed beyond therapy. After creating and modeling a therapeutic bond, he becomes a guide for clients in the skills of authenticity and intimacy, in becoming fully themselves and fully connected.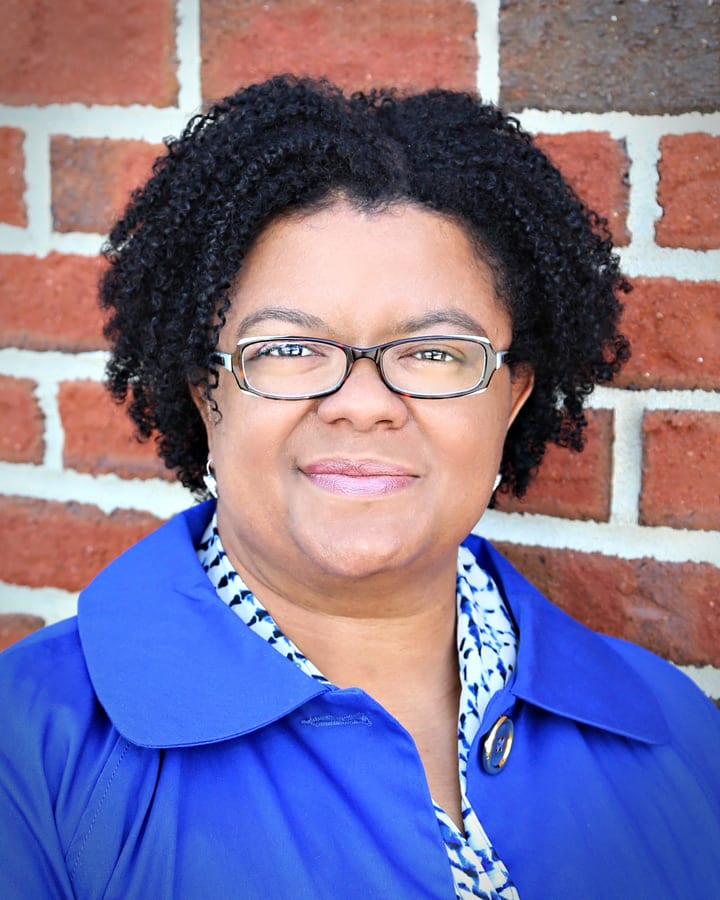 Eb Roberts
LPC, JD
Aetna, BCBS, Medcost, Cigna, UHC
is a Licensed Professional Counselor (LPC) with over 20 years of clinical experience in treating individuals and couples.
Eb received her Master's in Counseling from the University of North Carolina at Charlotte and her Juris Doctorate from Georgia State University. She has worked with professionals managing depression, substance use/abuse, anxiety, life-work balance stressors, eating disorders, and sexual matters. She has special interest and expertise in treating these issues as well as Asperger's, couples work, pre-divorce counseling, and career/employment counseling.
Read More
Drawing from many years serving from a Christian Counseling perspective and working in addiction circles in metro Atlanta, Eb enjoys meeting clients where they are and partnering with them to consider and predict the natural consequences which come to bear based on choices. Her approach to therapy integrates mindfulness with solution-focused and reality approaches.
Often we are driven into counseling either by an internal or external demand which no longer allows us to exist as we are. Counseling is about making a choice to manage life differently, or not — and not making a choice … is nevertheless still a choice.
"And the day came when the risk to remain tight in a bud was more painful than the risk it took to blossom."
~ Anaïs Nin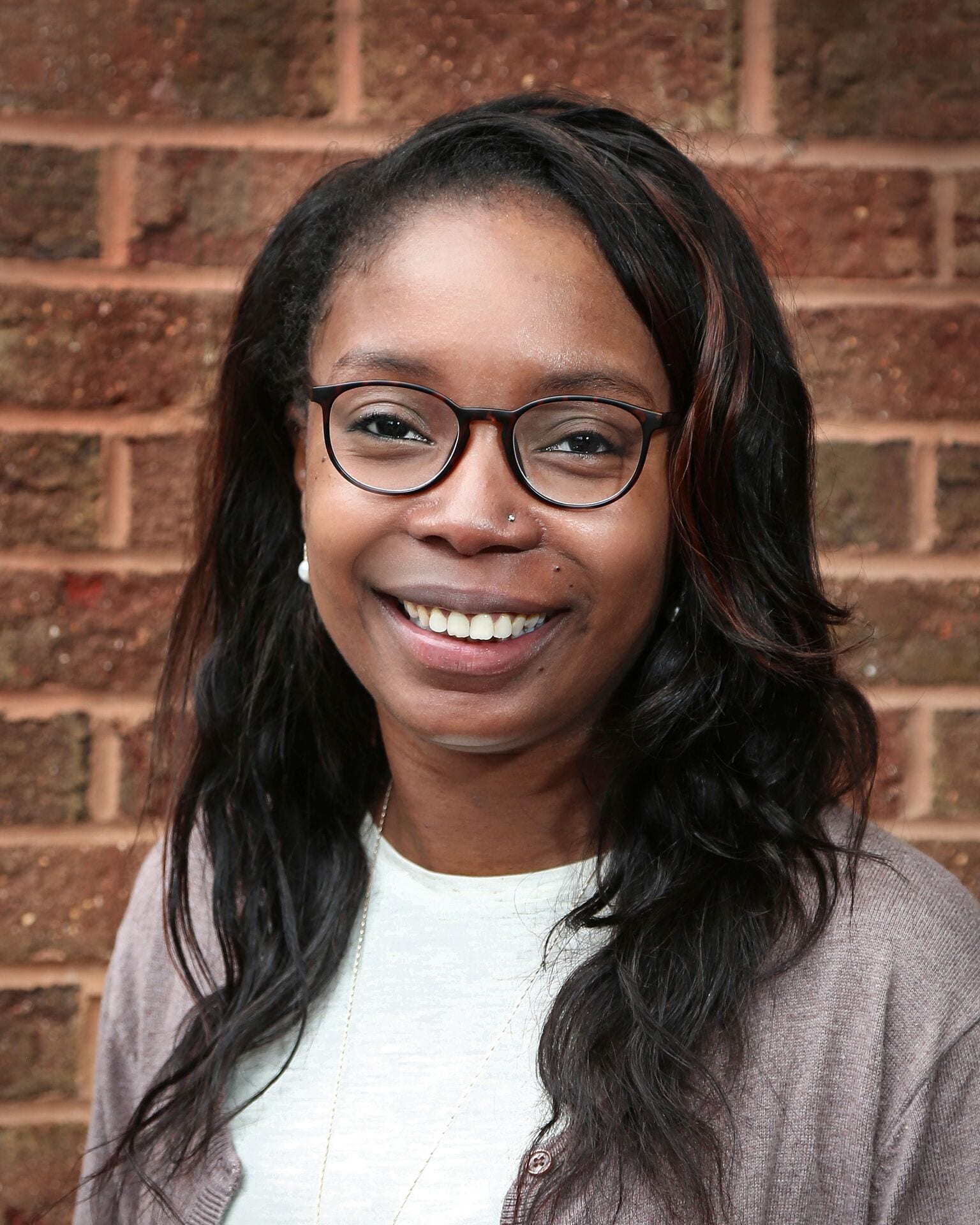 Erica Smith
MSW, LCSW
Aetna, BCBS, Medcost, Cigna, UHC
is a Licensed Professional Counselor Associate. Hannah's bachelor degree is from the University of Mount Olive where she graduated with honors in Clinical Psychology and then went on to earn her Master's degree from Campbell University in Mental Health Counseling. Hannah has worked with One-Eighty Counseling for over three years in an administrative role, while completing both her undergraduate and graduate internships with the practice.
Read More
For the last few years, Erica has worked as an outpatient therapist for children, teens, and young adults in individual, group, and family therapy settings, most of which have experienced trauma. Erica is in process of completing an EMDRIA-Approved EMDR Therapy Basic Training Program, with the intent to pursue full certification to become a certified therapist in EMDR. Her other trainings includes Cognitive Behavioral Therapy, Dialectical Behavioral Therapy and motivational interviewing which assist clients in reaching the healthy therapeutic and life goals they have set for themselves. She has experience working with a wide range of cultures and socio-economic background, and especially enjoys working with middle school, high school, and young adult ages. Her passion and clinical experience is working with people in the areas of relationship issues, domestic violence, life transitions, self-esteem, anxiety, and depression. Erica uses a holistic, person-centered approach, and also provides faith based counseling upon request. In sessions, she particularly enjoys using a variety of techniques to engage clients in ways that are relatable to each individual.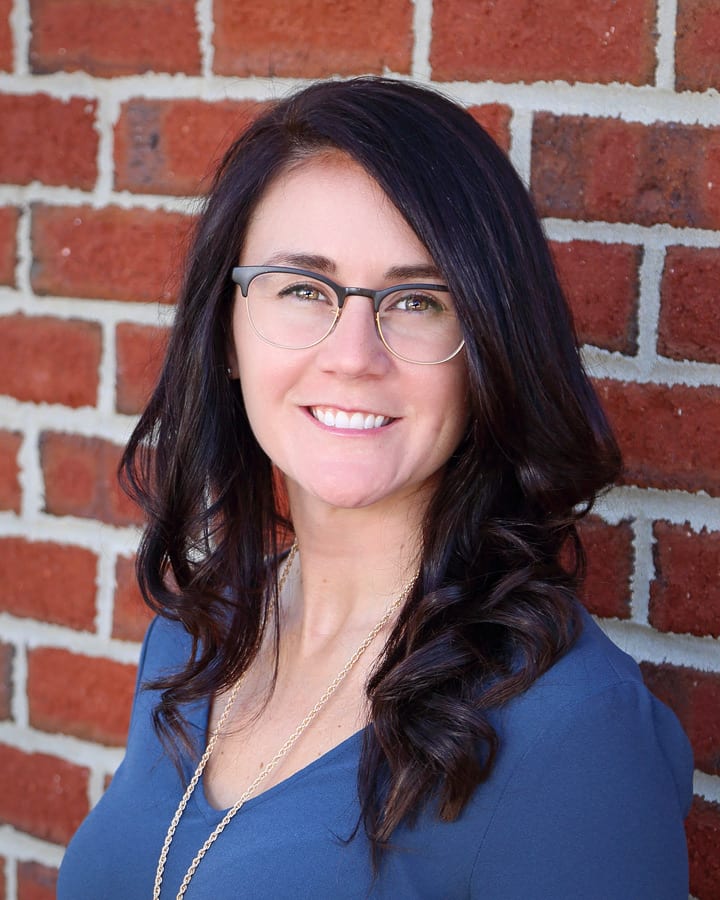 Julia Smith
MSW, LCSW
Aetna, BCBS, Medcost, Cigna, UHC
is a Licensed Clinical Social Worker. She earned her Master's degrees in Social Work with Honors from the University of North Carolina at Charlotte and her Bachelors in Social Work with Honors from Appalachian State University. Julia has been a NC LCSW since July 2012 and is available to provide clinical supervision to associate level professionals.
Read More
Julia has a variety of experience working with high risk children, adolescents, adults, and families in outpatient and inpatient settings. Julia values utilizing evidenced-based practice to provide the most effective treatment to her clients. In 2014, Julia became a rostered Trauma-Focused Cognitive Behavioral Therapy (TF-CBT) clinician through the NC Child Treatment Program.
Julia specializes in treating individuals who are experiencing symptoms of post traumatic stress, depression, anxiety, and behavioral disorders. Throughout the therapy process, Julia values the use of holistic approaches to engage individuals and families.
When treating her client's needs, Julia utilizes an integrated therapeutic approach. Julia often draws from Motivational Interviewing (MI), Mindfulness Based Stress Reduction, and Cognitive Behavioral Therapy (CBT) throughout treatment. In session, Julia loves getting creative with the use of art and movement when teaching skills for relaxation, emotional expression, and compassionate thinking.