Is this therapist a good fit?
(How to know in 15 minutes or less)
by Olatunde Howard, MA, LMFT
You need therapy, but you don't know where to start.  You look up therapists.  You find one you think you might like.  But you're wondering how to know if this therapist is worth your time and money.  Do you take the expensive leap of faith known as the intake session, where you may or may not find the right fit for a therapist?  Maybe you call the therapist.  You just want to make sure he or she knows what they're doing.  And of course, they tell you they do.  They tell you their degrees, experiences, and successes.  But how can you know in less than 15 minutes (since they'll most likely charge you for minute 16!)  There are three things you can look for, summed up in one sentence:
Your therapist should embody therapy!
In other words, the very presence or voice of your therapist should be therapeutic.  If you leave the intake session, or the initial conversation more stressed than you came, how can you know therapy won't be the same?  Your therapist should embody therapy, and these three things can help you decide if he or she does.
YOUR THERAPIST EMBODIES SYMPTOM RELIEF
This means if you come in anxious, your therapist is a non-anxious presence.  He or she is calming to look at and listen to.  If you're depressed, he or she embodies hope.  If you enter the presence of your therapist with your anxiety level a 6 out of 10, it should be at a 5 by the time you leave your therapist.  (Or at least remain a 6!  Why pay to be more anxious?)
Your therapist will embody the relief you're seeking.  He or she will also embody authenticity.
YOUR THERAPIST EMBODIES AUTHENTICITY
When you encounter a therapist that's a good fit, he or she will be who they are genuinely.  And you will feel free to be who you are.  You will feel like you're encountering a true "self," and you will be inspired to be your true self.  That's the beauty of therapy!  Your therapist doesn't know who you are, or what your life labels have been.  When you enter the therapist's office, you enter free from all of the roles placed on you that don't match who you really are.  And you're with someone who is showing you who he or she really is.  Maybe for the first time, you experience a genuine connection.
YOUR THERAPIST EMBODIES CONNECTION
From the first conversation, you will feel a connection.  He or she will really listen.  And understand. And want you to know you are understood.  Perhaps what distinguishes therapists from everyone else on earth is that they may be the only people you meet who will say "I'm talking too much," and mean it!  Therapist LIKE to listen more than they speak.  They actually feel uncomfortable when they think they're talking more than they listen.  They practice connection.  This is their profession. 
You'll know your therapist is a good fit if he or she embodies therapy.  If you call to feel them out on the phone, you'll hang up the phone with a glimpse of symptom relief, feeling more free to be you, and more connected with another human being.  This is how you can know your potential therapist is a good fit…in 15 minutes or less!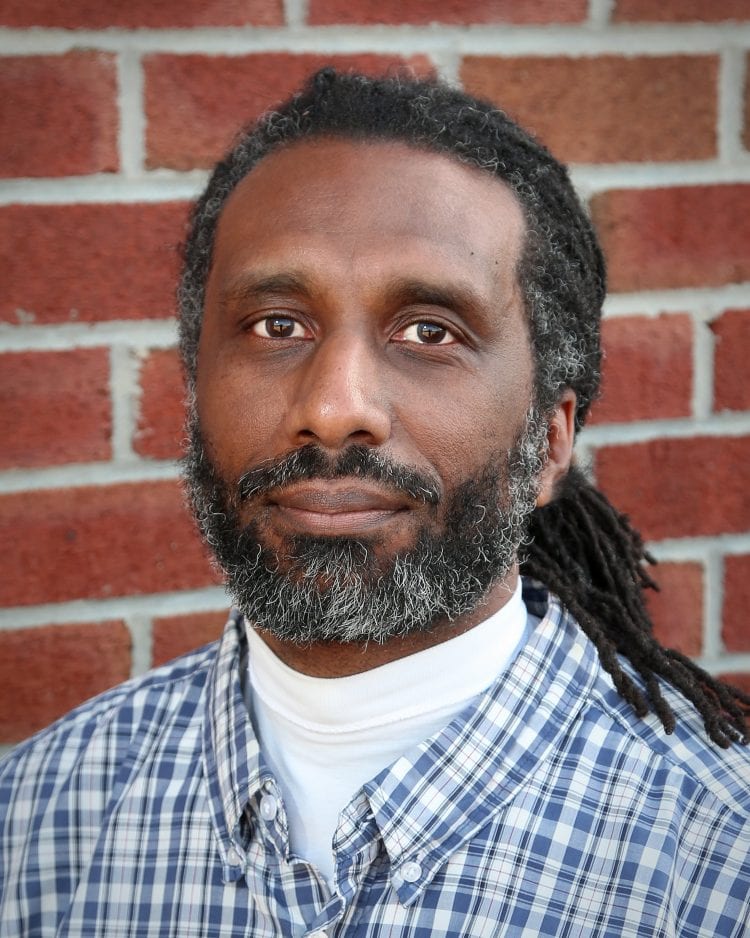 Olatunde Howard, MA, LMFT
Olatunde is a Licensed Marriage and Family Therapist Associate. He graduated with honors from Pfeiffer University in North Carolina, a COAMFTE accredited program, with a Master of Arts in Marriage and Family Therapy. He obtained a Bachelor of Arts in Music Composition with honors from Morehouse College in Atlanta, Georgia. Read More
Getting to Know Someone by Olatunde Howard, MA, LMFT How long does it take to "get to know someone?"  Really.  Before we even answer that question, what does it even mean to actually know another person?  I've thought about this based on a recent conversation, a...
read more
All therapists at One-Eighty Counseling, P.A. are contractors and the information and opinions posted in each individual therapists' blog, is the expressed professional and/or personal opinion of that therapist. One-Eighty Counseling, P.A. does not endorse any specific opinion and is not responsible for the professional and/or personal opinions of the contractor/individual therapist