Turning Lives Around
About One80
OUR VISION
One-Eighty Counseling, PA is synonymous with quality and professional outpatient mental health and substance use/addiction counseling services. We are known for the excellence of our services delivered by diverse and licensed therapists, social workers, marriage and family therapists and psychologists. Our reputation precedes us and we plan to continue with such excellence. We strive to be the leader in outpatient mental health and substance use/addiction services in Garner, Raleigh, Clayton, Cary, Morrisville, Apex, Holly Springs, Benson, Fuquay-Varina, Selma, Smithfield, Wilmington, Leland and Angier. We have 7 locations to serve you.
Read our article on WilmingtonBiz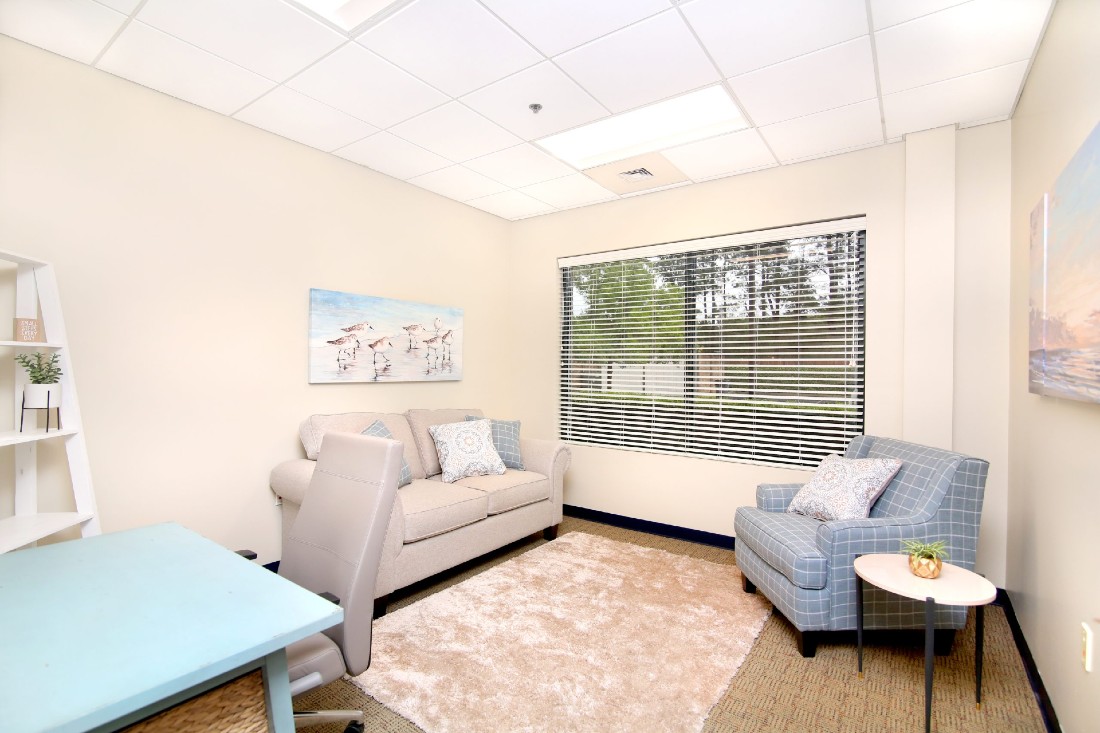 Aiming to meet the Wilmington area's growing demand for mental health services led Sarah Coates to open a location of her counseling practice here… Read More
GARNER, NC (April 6, 2018) – One-Eighty Counseling, P.A., a locally-owned, multi-disciplinary group mental health practice with locations in Garner and Cary, N.C., announces their recent award recognition. The practice has been recognized by the North Carolina Association for Marriage and Family Therapists, or NCAMFT, for "Distinguished Service to Families Award." This state-level award arrives on the heels of an additional local award honoring the practice in February by the Cleveland Chamber of Commerce as "2017 Business of the Year."
Business of the Year 2017
Local award, presented by the Cleveland Area Chamber of Commerce
We respect the notion that reaching out to a therapist for your personal mental health illness or life struggle(s) can be intimidating and sometimes scary. We want you to know that at One-Eighty Counseling, P.A. our professional providers see it as their life mission to help others. Each therapist seeks to meet their client right where they are and walk with that individual through any difficulty. With compassion and the highest level of respect & dignity, we will help you on your journey to the very best you. We believe we have one life to live and we want to help you live your life to the Fullest!
"*" indicates required fields