Julie Fann
MEd, LCMHCA, NCC
Julie believes that we all have an amazing ability to heal. We also sometimes need help. Julie creates a comfortable, safe environment in which you (by yourself, with your spouse/partner, or with your family) can learn how to get unstuck, accept and love yourself, communicate effectively, and achieve holistic wellness. The body, mind, emotions, and spirit are connected, so Julie invites clients to tap into all of those resources in compassionate, empowering ways. As therapy progresses, clients begin to experience peace even amidst suffering; clients begin to connect with themselves, with others, and with awe-inspiring resources (such as God or love) in life-giving ways. She primarily uses the techniques of internal family systems (IFS) therapy, mindfulness, mindful self-compassion, spiritually-integrated psychotherapy, and the Gottman method of couple's therapy; she also draws upon the trauma-resiliency model, cognitive behavioral therapy (CBT), and acceptance and commitment therapy (ACT). However, Julie's approach is feedback informed, so she adapts her approach to meet clients' goals, needs, and preferences.
Julie specializes in treating adults and couples experiencing trauma, depression, anxiety, and/or relationship issues. She has completed level 1 training in IFS therapy and is currently in the process of becoming a certified IFS therapist, and she has completed levels 1 and 2 of the Gottman method of couple's therapy. Julie guides both heterosexual and same-sex couples in improving their relationship, ending it amicably, and/or coparenting during separation or after divorce. She also welcomes clients—including adolescents—with other experiences such as grief, women's issues, low self-esteem, disordered sleep, anger issues, and disordered eating. Julie offers spiritually-integrated psychotherapy; she is a Christian, and she counsels people of all faiths as well as people who do not self-identify as spiritual or religious.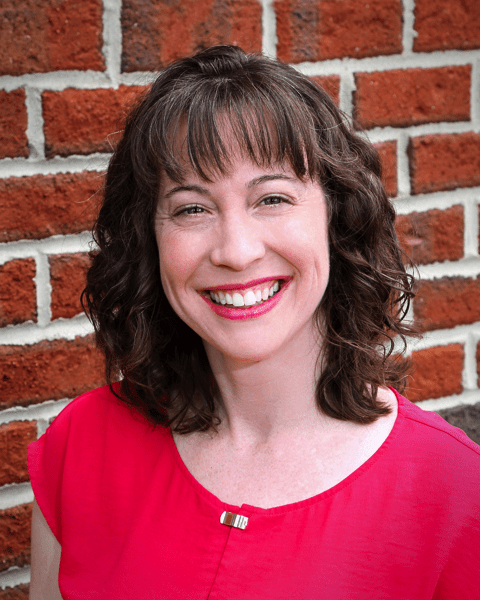 Julie strives to practice with multicultural competence and to understand clients' experiences, values, and personal identities, including their racial identity, cultural identity, gender identity, sexual identity, and/or spiritual/religious identity. She seeks to promote social justice, advocate for her clients, and help her clients understand that distress may be a rational response to oppressive social systems and norms.
Julie is a Licensed Clinical Mental Health Counselor Associate (LCMHCA) and a National Certified Counselor (NCC). She earned a Bachelor of Arts from Trinity University in San Antonio, TX and a Master of Education in Clinical Mental Health Counseling from North Carolina State University in Raleigh, NC. She also has master's and doctorate degrees in an unrelated field from the University of North Carolina at Chapel Hill.